Today I thought I'd share a little of our recent vacation with you. I was planning to share pictures and a recap from our entire trip, but I realized that the pictures and "atmosphere," of the two parts of our trip are so disparate they really require their own posts. So today I'm excited to share a little of our time in Beersheba Springs, Tennessee.
Columns on the house with family members heights. (This shot shows my height at 6, 7, and 8 years old) // The White House sign // The White House
My family is originally from Nashville, Tennessee, and my ancestors started vacationing in Beersheba Springs in the 1800s. In fact, my great, great grandparents met there one summer while their respective families were vacationing. Apparently Beersheba was quite the "summer retreat" once upon a time. We're talking women in corsets and long skirts traipsing through ravines and down steep slopes to swimming holes, traveling by carriage, and no air conditioning or indoor plumbing - the height of luxury! In fact, our family's house (The White House) still has an out-house on the property (though we did get indoor plumbing about 30 years ago), and the kitchen is built about 20 feet from the main house since that was the best way to prevent fires back in the day. It's a special place because it has provided generations of my family with a place to gather and stay connected. The columns on the porch are divided by generation, and each column chronicles the height and age of respective children through the years. These columns are one of my favorite things in Beersheba, and they are one of the first things I go see when I arrive.
Armfield Cemetery // Street signs // Beersheba Library // Church
Beersheba is one of those "Mayberry" type towns where kids can play anywhere and most of the houses are left unlocked. The local post office and library are open on alternating days, the medical clinic is open Tuesday and Thursdays, and we "grocery shop" on the honor system at Bud's Store. (Literally, an old notebook where Bud keeps track of your running total to be paid at the end of the week.) There are plenty of walks around "The Loop," a section of road with cottages owned mostly by family members, visits to the Armfield Cemetery established in 1871, and more than a few gorgeous views and wildflowers.
Greeter Falls
Beersheba is also surrounded by GORGEOUS hikes, waterfalls, and natural areas. The beauty of Beersheba lies in the fact that it is undiscovered. Unlike some of the more popular mountain destinations, a short hike in Beersheba will lead you to a beautiful and deserted swimming spot. We like to pack lunch (from Bud's Market) and spend the afternoon by a swimming hole - lounging on a rock, taking a dip, or just relaxing.
Part of the dinner crew in the dining room // Card games // Homemade biscuits // Encouraging a dance performance
Nights are spent gathered in the White House kitchen and dining room. There were 30 of us "on the mountain" for this trip, so we filled the entire dining room and ate LOTS of homemade biscuits. On clear nights there were bonfires and "guest DJs." Other nights featured cards, impromptu dance parties, plays put on by the younger cousins, and my 14 year old cousin Bailey solving a rubik's cube blindfolded in under 4 minutes... no joke.
At the Observatory // Visiting the horses // Milkshakes at the Blue Chair in Sewannee
Rebecca and her new best friend // Sister love
More than anything though, Beersheba is about spending quality time with family. Cell phone service is non-existent, and the library recently added dial up internet to the amenity list. Time moves slowly on the mountain, and just when you've gotten into the rhythm and routine, its time to return to the real world.
Stay tuned for part 2...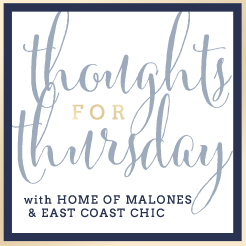 xo,