How is it already Thursday? This week is flying....
Today I thought it would be fun to share some of my favorite reads from the summer. I am a big reader of "chick lit" fiction, and I tend to keep my picks in the beach read genre. I've made a few exceptions here and there, but in general I like a quick read where the girl usually gets the guy, etc. etc.
Wedding Night
: I'm in the middle of this one now. I love anything by Sophie Kinsella (of Shopaholic Series fame,) and this one does not disappoint. I held off on reading it for a while because the synopsis didn't pull me in, but I'm so glad I finally picked it up. It's funny and lighthearted and a super easy, fun read.
The Perfume Collector:
This one was a little out of my typical genre. Jumping between two time periods and countries, the story is remarkably creative. A few scenes were a little "darker" than I prefer, and the ending was a little disappointing, but all in all it was a solid read.
If the Shoe Fits:
This one was funny if not a little predictable. Written in typical "chick lit" fashion there's plenty of romance, wealth, and jet setting to keep you entertained. Worth a read if you want a light-hearted romantic-ish story.
The Lost Symbol
: To say I was on the edge of my seat for this one is an understatement. I literally had to cut myself off from reading at night, and I think I finished the entire book within 4 days. It was a typical Dan Brown book - somewhat controversial, full of historic and fictional places and legends, and a nail biter. Don't read this one if you are easily scared - it's intense.
Pretty in Ink:
Ironically, I read this one right before starting The Lost Symbol, and they couldn't be more different. Pretty in Ink highlights the workers at a women's magazine in NY as they deal with work and life transitions. Each chapter is a different point of view which makes it a little hard to fully connect with the character, but all in all it was a good read. The ending made me want to cheer for all of those women out there who are balancing work and family and doing it well.
Crazy Rich Asians
: By far my favorite read of the summer. The title was a little off-putting at first, but I am so glad I picked it up. It highlights the jet-set of Asia and takes on a little bit of a Pride and Prejudice story line. There are plenty of foot-notes to explain the different words, traditions, food, and culture in Asia, and I thought they were all fascinating. I loved this book, and I highly recommend it for anyone.
Now I need your help! What have you read recently that you've loved? I've heard lots about
Me Before You
,
The One and Only
, and
Where'd You Go Bernadette
, but I haven't been super excited by the synopsis of any of them. Have you read these? What did you think? I'm always looking for new book recommendations, and I'd love your insight!
Stop by their blogs to check out the link-up!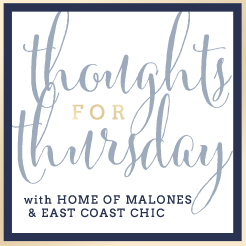 xo,