As I mentioned last Friday, we spent the weekend celebrating one of our favorite couples- in Charlotte! While we were there, I couldn't pass up the opportunity to re-visit some of my favorite spots and do a teeny bit of shopping. Charlotte's got plenty of options for amazing shopping, so I had to be a bit strategic about my time (and geography.)
My first stop was
Trader Joes
. I stocked up on plenty of dried fruit, gluten free oatmeal, wine and these incredible chocolate chip cookies. I might be a convert from homemade- these really are incredible. They are super crispy and buttery - the only downside is that I could eat an entire bag in one sitting! Sometimes you just have to sacrifice...
Next up was
Handpicked
in Dilworth. I used to go to Handpicked for all of my gift giving needs. They have tons of jewelry, scarves, bags, monogrammed gifts, and other fun things, and I can usually find the perfect thing. This time I picked up this tan bag with a pop of neon. It looks much more expensive than it is, it has tons of pockets, it's neutral with a twist - just perfect.
Saturday afternoon, I had about an hour and I wanted to stop into the Southpark mall. The Southpark mall is huge and has TONS of amazing stores, but I knew I needed to be smart about my time. So, I went to my old standby-
Belk
. I know that doesn't sound that exciting, but the Belk in Charlotte is incredible. They have tons of designers, great sales, and a selection that is unbeatable. While I was there I spied a line by
Leslie Evers.
She makes cute dresses that remind me of Trina Turk at half the price. I loved this aqua number - it's casual, but thick enough fabric to keep you feeling polished but comfy. I might remove the belt, but either way it's adorable. Be sure to check out her other patterned pieces as well. I also found
this pair of jean
s on super sale. They are stretchy but hold their shape - the two most important criteria for jeans in my opinion!
Finally, I had to visit
Dean and DeLuca
. I scored some of the GF Cup for Cup flour that Thomas Keller developed, and I can't wait to use it. I also grabbed a "
grown up soda
" - dry cranberry and lime, and loved it. Definitely a sugary drink, but a fun treat nonetheless. It would also be perfect to have on hand as a "mocktail" for any of my pregnant friends out there.
My last favorites aren't from Charlotte, but they are things I've had my eye on for a few weeks. These
Jeffrey Campbell heels
are perfect for Spring, and I'm thinking of asking for them for my birthday. I also love
this Nate Berkus lamp
for Target, and it's sitting in our Florida room on a test run right now. It's a pretty gold during the day, and picks up the green in the room at night.
I know that's tons of commentary on a favorite things post, but I just had to share. Happy Wednesday!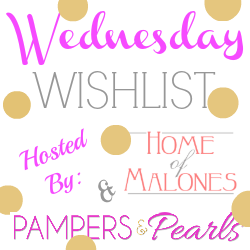 xo,