Hello, loves! You are in for a treat today. Allie from Alexandra Bee Blog has agreed to guest post for us today. I love Allie's blog, and she has an incredible eye for beautiful decor and great fashion. The little glimpses of her life that she shares makes me convinced that a) I should move to Virginia, and b) she and I should be best friends. Thanks for posting today, Allie!
A big hello to all of Annie's followers. Pleased to meet you! Can we just start by saying how awesome Annie is? First of all, she is effortlessly chic, while remaining down to earth. Secondly, I always love seeing her latest outfit creations and pinning her delicious recipes! That being said, I'm so excited to be a part of her blogger interview series and to introduce myself to y'all! I'm Allie, the face behind Alexandra Bee Blog. If you visit my blog you're likely to find a little bit of everything. Frequent topics, include my latest fashion finds, favorite recipes, my attempts as a wannabe interior designer, and recaps of my day to day life. I hope you'll stop by and say hi!
Last summer I was able ot meet one of my very first blog friends Leigh of Hines Sight Blog while her family was visiting Richmond!
How long have you been blogging, and what's one piece of advice you would share with fellow bloggers?
I've been blogging for close to three and a half years now, and my biggest piece of advice would be to really embrace the opportunity blogging provides to connect with people both near and far away. My decision to blog, honestly, was a spur of the moment one. I randomly stumbled upon the blog Let the Tide Pull Your Dreams Ashore, and immediatlely was hooked. After reading a few days I thought "I could do this" spent a few hours coming up with a name, designing my page, and writing a first post. If you asked me then if I would make meaningful friendships through blogging, I probably would have snickered and said "No way!" In three and a half years, though, I can say I have made some wonderful friends through blogging and have learned so much through the day to day musings of others in the blog world.
What does your ideal day in Richmond include?
I'm a big fan of breakfast foods, so my ideal day would most definitely start with brunch at one of my local favorites: Bellytimber Tavern, The Continental, or Mosaic. Next a trip somewhere fun would be in order. Some great options would include: a stroll and some shopping in Carytown; a walk around Maymont Park with a wine and cheese picnic by the waterfall in the Japanese gardens; or a trip to Belle Isle where you can swim and sunbathe on the rocks. I'd end the ideal day with dinner out on the town, probably at Edo Squid (a late reservation is most romantic, seated at a table by the window). Other favorite dinner spots include Pearl, Estilo, Kona Grill, Tarrant's Cafe, Can Can, Lemaire, Millie's Diner, and The Roosevelt. And finally, if I still had room for dessert, I'd stop at Boyer's on the way home and indulge in some decadent Gelati Celesti ice cream.
BLUE nails!? I used to only wear shades of pink and red // For years I loved Fryes but thought they were too "edgy" - I wear them more than any other boot though // Classic floral blouse meets trendy faux fur vest // Classic tweed meets edgy moto jacket // Ogled over rompers for three years before finding the courage to buy one // Pattern mixing
If you could go back in time 5-10 years, what is one piece of advice you would give yourself about building a wardrobe?
Don't be afraid to take fashion risks. I've always been a girl that's drawn to classic style. In many ways it has paid off: I've had certain pieces of clothing for close to ten years that are still "in style" because of their timeless look. That being said, I've also always loved following fashion trends and am drawn to edgy as well as classic pieces. I often used to avoid those edgy pieces, however, proclaiming that I couldn't pull them off. In the last few years, I've begun to take risks and become more bold and daring when dressing. It has been so fun and through it, I feel like I've really established my own personal style.
Imagine yourself 20 years from now. What is one thing you would like to be known for and why?
This one's simple, I want to be known for being a great mom. I've always felt that motherhood is my calling, therefore my goals of family have always trumped those of career. To explain a bit more, when first entering college my dream was to study international relations. Having traveled all the way to Europe for the International Model UN conference my senior year of high school, I saw myself someday working for a large global organization like the UN. When examining my ultimate goals, however, I decided to go a different route. I knew that I wanted to be a mom that was very active in my children's lives. That career path likely wouldn't have afforded me the time and flexiblity I know I will want as a mom; so, when during my second year of college, I found myself loving a child development class in the education school, I decided to pursue my childhood dream of teaching. The whole first year of my master's classes I thought I had made the wrong choice. Education classes were so warm and fuzzy, and I am someone who thrives under pressure and competition. I stuck with it, though, and once I found myself in a classroom, interacting with kids, I knew I had made the right choice for me. My passion is kids and until I have kids of my own to raise, my students are the next best thing!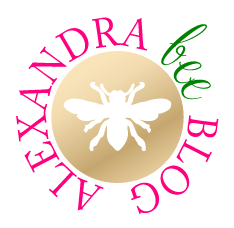 xo,