This week, I'm craving basics. It's so easy to get caught up in the bold, bright, or trendy items, but without the basics, the fun pieces just don't seem to work. I have heard nothing but rave reviews about these leggings, I would die to own those two tone shoes, the black pumps have just the right oomph with the calf-hair, and I have been searching high and low for the perfect white tunic that isn't too sheer. Basics aren't just for clothing either. I have used Caudalie products in the past, and I loved them. They are pricey, but worth the sticker shock for smooth, firm, and soft skin. It's amazing how a few basics can make all the difference.
Any basics you are wishing for this week?
Linking up with
Annie
and
Morgan
for Wishlist Wednesday. Check out what others around the blogosphere have on their wishlists this week.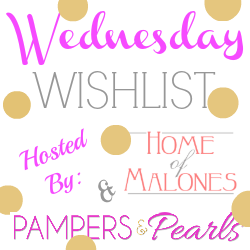 xo,