Our weekend trip to the mountains has me loving all things warm and cozy. I think my new favorite thing might be having a "personal blanket" to cuddle up in when I hop into bed. This gray and white beauty would do the trick and still be chic enough to throw over a couch or chair. Nothing like being wrapped in coziness before snuggling under an oversized duvet. I've also decided a fur vest is a new must in my fall and winter wardrobe, and I'm loving this one from C. Wonder.
Also, I'm excited to be linking up today with an old friend from college,
Annie
. (Fun Fact: we share a maiden name, Annie Adams. We caused our mutual friends more than a little confusion at first!) Annie started this link-up with another friend from college,
Morgan
. Annie and Morgan both have adorable blogs where they share little tidbits of their lives and pictures of their adorable baby boys. Head on over to both blogs and link up for the first ever Wednesday Wishlist.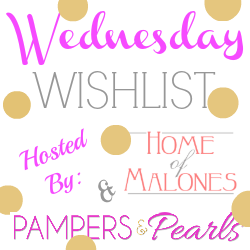 xo,